HOME > About JAUIP
About JAUIP
Messages of the Chairman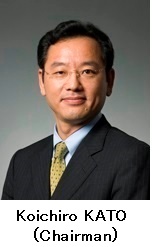 With the arrival of a new era: "Industry 4.0", also called as "the Fourth Industrial Revolution", intellectual property (IP) has become to play more important role than ever. However, training of human resources on IP is not yet sufficiently organized, and the graduate schools are expected to fulfill such important missions.

This association consists of graduate schools which actively engaged in human resource development in this IP field. And we are working together with relevant organizations, to achieve the goal through improving education and research environment.

I would like to make a contribution to built an "Intellectual property based nation" with fruitful innovation. Thank you for your understanding and cooperation.
About JAUIP